Hiring Manager
Our Practice Focus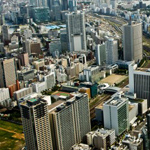 We are professional recruiting consultants to meet your organizational hiring needs. Our consultants all have each specialized practice area so we are to better understand your business and requirements. Established in 2005, offices in Hong Kong and Tokyo, with our wealth of talent data base throughout Asia Pacific, we have strong track record placing senior directors, partners, division managers to junior staff professionals and associates.
We are known as building long term relationship with candidates, which help us to position ourselves a trusted career advisor for many of prominent professionals as well as "hidden" talent in the lateral recruiting market. We work for you to be not only as your lateral hire solution, but also to be of your PR person when we represent your firm.
We understand the continuous right messages and the passion will only bring a successful hire, and would like to carry it out for your firm's success. We value your business and the relationship with us very highly. It is our wish to become your trusted source of professional human talent for your Asia Pacific business strategy.
Your Talent Needs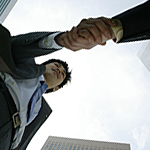 Our network and resource will offer you to connect with the following group of highly skilled professionals throughout Asia Pacific region.
Accountants/CPAs
Attorneys (US, UK, AUS, Hong Kong, PRC, Singapore, Japan)
Banking & Finance Professionals
Construction, Real Estate, Property
Human Resources & Administrations
IT Engineers (software, hardware, the Internet)
Industrial Engineers (Mechanical, Electronics, Chemical, Constructions)
Sales & Marketing, Business Development & Sales Coordinator
Medical/Pharmaceutical
Public Relations, Investor Relations (PR, IR)
Staff Professionals, Division Manager, and Directors
Associate to Partner level hire
Language: Mandarin, Cantonese, English, Japanese and other languages
Currently works in Hong Kong, or Asia Pacific, US, UK, AUS region, exploring Hong Kong, Main-land China, Tokyo, Singapore career opportunities.